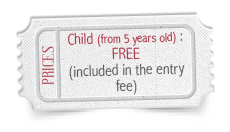 > SET OFF TO EXPLORE !!!
The treasure chest of the castle of Saint Mesmin has not been opened for a long time. Lord Pierre de Montfaucon has lost the secret code to open it. Come with your family, participate in various challenges, which will certainly allow you to find the secret combination !
To find out more click on the badge :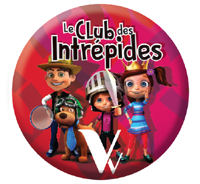 Become a member of the Intrepid Club by following Noé, Filou, Emma and Léo in their adventures in the Vendée Vallée tourist sites. One or more animations have been specifically prepared for you.
To find out more click on the badge :